Product Description
Musician's Total Tuneup
Your Custom Artist Development Plan
Ariel here! In case you don't know me, I'm the founder of Cyber PR and you are probably on this site because you are looking for PR.
But here's the thing – I'm going to take a gamble and tell you that you PR is probably not going to help yur career at this moment.
(I know this because have executed over 3 thousand PR campaigns, they USED to work and make miracles for artists but that is sadly not the case anymore).
A recent impactful article was recently shared by London based Musically and they say:
"There are three pillars for music marketing in 2018: what you do with social media; what you do with digital service providers (DSPs, principally streaming services); and what you do with your own platforms – mailing lists, most obviously, and direct-to-fan sales be it on your own site or something like Bandcamp."
Did you notice that PR is NOT mentioned in these 3 pillars?
Do you have a plan for the 3 mentioned here?
If you don't, you would be like most of the artists who I encounter regularly and I'm here to fix that!
Have You Ever Had Any Of These Challenges?
You released an EP or album and you sold way fewer than you had expected to sell
You are on social media but your audience is not growing or engaging
You hired a radio promoter or a publicist and you did not get the results you were expecting (or you couldn't leverage the placements you received because you didn't know you were supposed to)
You feel totally overwhelmed by all of the stuff you have to do when really all you want to do is just make music
I face similar challenges as an author, so I totally get it – release something into the world with high hopes only to find that it's met with much less than expected.
Even as a well-heeled PR veteran, I hired the wrong PR team and I had to fire them and start my last book release all over again.
"THE PROCESS AT CYBER PR COVERS EVERYTHING YOU DIDN'T KNOW NEEDED TO BE COVERED.
THEY MAKE SURE YOUR CAMPAIGN STAYS RELEVANT FROM BEGINNING TO END AND THAT YOU LEARN AS WELL.
CYBER PR IS RESPONSIBLE FOR THE BEST PRESS OUR BAND COULD HAVE HOPED FOR AND WE ARE FOREVER GRATEFUL.
IF YOU ARE TRYING TO DECIDE, JUST DO IT. TEAMING WITH CYBER PR IS A DECISION YOU WILL NOT REGRET."
– THE KRICKETS
There's A Big Problem In The Music Business Today
The huge problem all creators are facing today is that anyone can push a few buttons and release whatever they've made into the world.
The Internet has been a great leveler and it provides everyone equal opportunity and this is why having a real plan is critical.
Great music is the starting point.
Artists Who Have Followed Our Total Tuneups Have…
Quadrupled their income
Booked gigs at SXSW and CMW (official and unofficial showcases and private parties)
Identified true niche markets and conquered them!
Booked shows in their dream venues and opened for their favorite artists
Launched successful crowdfunding and ongoing Patreon campaigns
Placed their music on major profile TV – resulting in 10K+ in payouts
Toured Europe using their own socials by following our step–by step suggestions
Targeted PR opportunities and saved thousands on publicity
Attracted sponsors for travel, beer, and instruments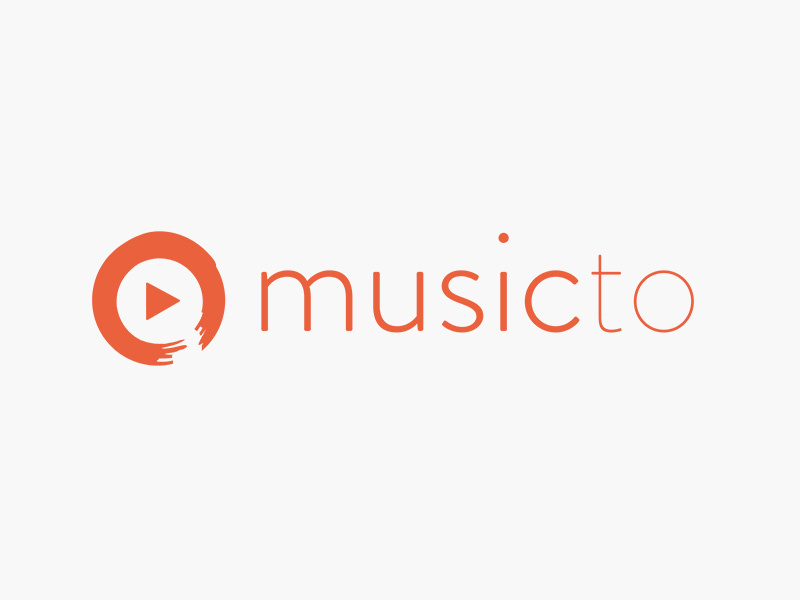 "THEIR INSIGHTFUL MARKETING PLAN HELPED ME ENVISION AND EXECUTE ON A
WHOLE NEW BUSINESS. BEST TWENTY-FIVE HUNDRED BUCKS I'VE EVER SPENT."
– ANDREW MCCLUSKEY, MUSICTO
Here's What You're Getting: Clarity, Time and Implementation
Clarity – This guide will clarify what your goals are and your reasons for setting them in the first place
Time – Our Total Tuneup is an artist development roadmap that deeply dives into each area that you choose to focus on, providing our top recommendation in each area, so you don't waste any time or energy.
Implementation – We lay our a step-by-step guide in each area, so you will know exactly what to do, and in what order to do it, to get to your goals.
Total Tuneup Can Include Any of the Following Sections: 
Defining Your Target Markets
New Release Launch Strategies
Digital Music Distribution
Full Online Evaluation (Site, Facebook, Instagram,Twitter, Blog, etc.)
Website Optimization
A REAL Social Media Strategy That WORKS!
Best Practices For Getting Followers, Fans, and Plays on Spotify
Spotify Playlisting Strategies
SoundCloud Growth and Playlists
Newsletter Management & Growth
Licensing Music for Film And TV
Crowdfunding
Merchandise – how to choose the perfect merch for you
Performing Rights Organizations (ASCAP, BMI, SESAC)
Live Performance Strategies and Resources
Stay at Home Strategies to attract fans without leaving your couch
Introductions to EFFECTIVE Traditional Publicists, Vetted Spotify Playlisting Companies, Merch Manufacturers & Booking Consultants
"FROM THE VERY BEGINNING AND TO THE END OF MY CAMPAIGN, I WAS BLOWN AWAY
BY THE EFFECTIVENESS, PROFESSIONALISM, FOLLOW THROUGH AND RESULTS.
IN A MUSIC BUSINESS DEFINED BY RAPID CHANGE, CYBER PR NAILED IT. I COULDN'T BE HAPPIER,
AND HIGHLY RECOMMEND THEM FOR YOUR NEXT PR EFFORT."
– JEFF OSTER
Why A Total Tuneup is Different
A Total Tuneup is designed to serve as your custom artist development plan.
The process I use to create each Total Tuneup (TTU) comes from my 20+ years of working with musicians and observing those who build sustainable careers vs. those who burn out due to lack of planning and preparedness.
I have observed that artists who have capable strategists around them who understand all of the new music business components and how they fit together experience more success and have longer careers because they don't get overwhelmed and burned out.
Sadly, very few managers, marketers and labels possess artist development knowledge. It is rare to find teams who understand the full scope of the entire ecosystem and know all of the necessary steps needed. So, artists jump straight to hiring a publicist or a radio promoter without a foundation, and this never yields the long-term impact that was expected.
This, unfortunately, has a lot to do with how most artists approach the process. Once the music is finished a deep sense of urgency rushes in screaming – release release!
To make matters worse, publicists, radio promoters, and service-based businesses "silo" their tasks without communicating with each other, and in many cases, artists don't have a team for them to communicate with. Nor do they have a plan to position the wins and the opportunities to for maximum impact gets lost.
And the pressure of consistently releasing new music, social media posting, website updating, newsletter crafting, gig booking, plus learning new technologies and platforms (not to mention the actual creation of the music and practicing) keeps artists busier than ever, further battling key planning and long-term perspective.
This diagram illustrates the areas artists need to have knowledge and strategy:
Why A Total Tuneup May Be Right For You
Instead of staying in reaction mode your Total Tuneup puts you into action mode.
With it, you'll know what to expect months before it happens, so you can take full advantage of all the wins you work so hard to achieve.
Each one of your "wins" will have structure and framework placed on them so that no great opportunity you create goes wasted or gets overlooked.
"NOT ONLY ARE THEY INCREDIBLY TALENTED AT WHAT THEY DO, THEY POUR SO
MUCH ENERGY, LOVE, AND PASSION INTO THEIR WORK. THEY WENT ABOVE AND BEYOND
IN EVERY ASPECT, AND WE'RE SO GLAD TO HAVE BEEN ABLE TO PARTNER WITH A COMPANY
THAT MAKES SURE EVERY ASPECT OF THE PROCESS IS PERSONALIZED AND GENUINE.
WE LOOK FORWARD TO WORKING TOGETHER AGAIN VERY SOON."
– BEAU + LUCI
How Total Tuneup Works / Our 5-Step Process
Step One: The Foundations
This process starts with a custom intake FOUNDATIONS Document. This document is constantly being modified to meet artists' needs by asking many questions and uncovering elements that are in your blind spots.
It is designed to get you organized and thinking about exactly what your top three and second three goals are for the next full year (and sometimes longer) of your career.
Step Two: The Session
After you deliver the FOUNDATIONS Document the team spends time with it and then schedules a full session with you via Skype or telephone to dive in. Here, we roll up our collective sleeves with you and your entire team (if you have one) to dive deeper into each area and create priorities.
Step Three: The Creation
After the strategy session, we take approx. 2 weeks to create your Total Tuneup. Each Tuneup includes the exact areas where you have asked us to focus, based on your goals. Plus, you get Action Sheets which will help you assess, comprehend and fix any and all areas that need attention. You also get a CUSTOM TIMELINE, starting with the day of delivery that outlines what to do and in what order, so you can get right to it!
Step Four: The Delivery
Once the plan is delivered and you've had time to let it sink in, we schedule a follow-up session to go over it together. Here we will answer any questions that have come up.
Also, at this time, we team adjusts anything necessary in your TIMELINE.
Step Five: Go Forth And Rule
Do we really need to explain this? 🙂
Actually, yes we do – the #1 Q we get asked is – Do you do the plan FOR me?
We know, a 100-page plan will create work for you – here's the TRUTH: succeeding in this business is a lot of work (it's a fact.) If you expect this all to be done for you, you have chosen the wrong business.
However, don't fear! Each Total Tuneup will recommend companies that can help you implement all of the parts so you don't have to do it all alone. We will make suggestions for outsourcing, finding interns, and affordable virtual assistants (VAs), and more.
Why You Should Consider It
You could probably create a plan like this for yourself… All you would have to do is literally read every article and case study available plus test and re-test what works for twenty-two years. ☺
Seriously, We have already worked with and gotten feedback from countless artists throughout the years and we have come to know that there is no one cookie-cutter solution.
This is the problem with those mastermind groups and online courses are designed for hundreds of people to take them at a time. They are not customized.
"ARIEL AND HER TEAM HONED IN ON A BRANDING APPROACH THAT GAVE ME MUCH MORE FOCUS THAT
I'D HAD IN THE PAST. THEIR SKILL IN NAVIGATING A SIDE OF THE MUSIC BUSINESS I KNEW NOTHING
ABOUT WAS INVALUABLE AND I'M THRILLED WITH THE RESULTS!"
– KIRA SMALL
How This Saves You Money & Time in the Long Run:
Upon completion of your album, EP, single, or video we've seen too many artists spend fortunes on professional photo shoots, branding companies, and expensive websites, All before they actually had their actual goals articulated.
We've seen artists make tremendous mistakes by going straight to hiring a publicist or radio promoter because they thought that that's the first step but it's absolutely not (nor should it ever be) the first step!
No one really told him the truth about whether those options are actually right for them.
"THE REAL VALUE OF THEIR SERVICES LIE IN THEIR TOTAL TUNEUPS. MIND GAVE ME
THE ABILITY TO UNDERSTAND WHAT TYPE OF ARTIST I AM, WHERE MY MUSIC WOULD MOST
LIKELY FIND SUCCESS, AND WHO TO CONNECT ME WITH IN THE INDUSTRY AT THE RIGHT TIME."
– ELI LEV
Your Total Tuneup will save you a lot of wasted money and frustration and  help you get your goals
Because of the hands-on nature of these plans, we only sell a few per month.
Don't wait to be in reaction mode start planning the next steps of your career now.
And because we know artists are not made of money, we do offer payment plans.
Click the orange button below to tell me all about your needs and see if a Total Tuneup is right for you.  I'll be in touch to schedule a call to discuss all of this and more with you.